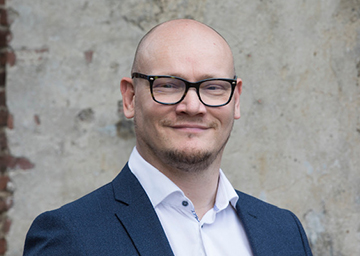 Biography
With over two decades of experience in Europe and the United States, as Managing Director, Investor, (Digital) Marketing Director, Coach, Consultant, Trainer and International Speaker, Pascal has gained expertise in a wide range of settings and very diverse fields, before venturing into the Blockchain and Crypto World. Armed with his hands-on experience, proven expertise and a healthy dose of curiosity Pascal, together with his extended and international team, helps organizations and companies build solid (blockchain) value propositions and strategically empowers them with the time, talent, technology and treasure needed to propel organizations to the next level!
Pascal successfully consulted and or held senior positions in the following niches; Software, Big Data, Technology, Fintech, Blockchain, Financial Services, Consumer goods, Health, Beauty & Leisure, Broadcast Media Fashion, Retail, Eductaion and Not For Profit.
Besides travelling the world as a blockchain investor, keynote speaker and trainer, Pascal is the founder & CEO of the Future of Trust (www.tfoft.com) and he currently serves CryptoDaily, one of the blockchain economy's only top-tier, free-to-publish cryptocurrency news portals and media networks, (www.cryptodaily.co.uk) as their Chief Strategy Officer (CSO). Additional industry successes include serving as a founder of a blockchain educational academy (www.cuttingwood.academy), in addition to serving on the board of directors of a next-generation blockchain initiative.
Pascal van Knijff has been travelling and speaking across the globe with great feedback from some of the top organizers and thought-leaders in the Cryptocurrency-, alternative investment-, and Blockchain Space.