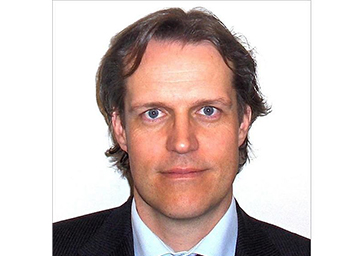 Biography
Magnus Magnusson took up his duties as Director for Partnerships and Outreach in the Sector for Social and Human Science at UNESCO on 1 September 2017.
Prior to joining UNESCO, he held positions as Vice-President for Emerging Markets and Sustainability at Eco Capacity Exchange; Head of Government Relations, Northern Europe at the Bill & Melinda Gates Foundation; Head of Business Development and External Relations at the United Nations Capital Development Fund (UNCDF); and Regional Manager at the Nordic Development Fund (NDF) with responsibility for a $150 million infrastructure portfolio in Tanzania, Kenya, Rwanda, Ghana and Ethiopia.
He started his career at the Ministry for Foreign Affairs with desk responsibility for the World Bank, regional development banks, IFAD and micro finance. Thereafter he joined the Nordic Council of Ministers as Senior Advisor for the finance, transport and development cooperation sectors. He also acted as secretary to the Board of Governors of the Nordic Investment Bank, Nordic Development Fund and was a representative in the Board of the Nordic Project Fund. Subsequently he joined the United Nations Environment Programme/GRID Arendal as Head of the Stockholm Office.
A Swedish citizen, Mr Magnusson has an academic background in social sciences, business administration and economics, and environmental studies from Uppsala University, the Swedish Royal Institute of Technology, the Stockholm School of Economics and the University of California, Berkeley. He wrote his thesis on microfinance in rural Laos.
He is a board member of the Stockholm Philanthropy Symposium Foundation and advisory board
member of Hand in Hand USA, Global Vaccines Project and ECO Capacity Exchange. He is a frequent panellist and speaker including in the areas of innovative finance and impact investing.