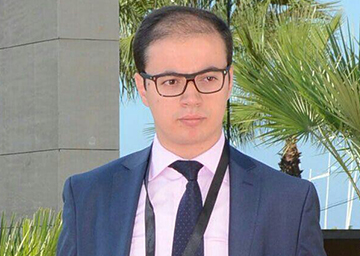 Imad Chawki Bouchiha
CEO & Founder
Mediterranean Institute of International Experts
Biography
It is within one of the most prestigious groups in France that Mr. Imad Chawki BOUCHIHA now 32 years old, began his professional career. Along with a degree in Public Policy Management & Strategy from a famous French university, he landed his first job as a consultant at EDF (Eléctricité de France). During this experience Mr. Imad had the chance and the opportunity to collaborate and be a key contributor to several multibillion projects (including the project "Linky" that is amounting around EUR 4.5 billion).
As the president of the Mediterranean Institute of International Experts in Morocco, his institute provides a comprehensive training program that allows candidates to obtain the status of International expertise. This program is oriented towards high potential individuals with a well demonstrated career trend and gives them the chance to transcend and take their skills to the next level. Openness and Cultural exchange are the key fundamental projects of M. Imad Chawki BOUCHIHA. His interventions and conferences on public policy in many countries are always devoted to those aspects and constantly seek growth, sustainable development.
As the president of the Mediterranean Institute of International Experts in Morocco, Mr. Imad has trained various key stakeholders. He notably contributed to the training of various key state profiles in Morocco, especially on subjects related to international expertise. For many years, he also contributed to the construction of multiple networks with local politicians and mayors in West Africa. The main mission of these networks is the local development of municipal activities. He especially worked on youth and women development in rural areas. He was able to develop deep networks while ensuring partnerships and synergies to support social entrepreneurship. He led various projects that ensured both youth employment, local opportunities and value driven profit making.
Mr. Imad continued his journey in the consulting Industry piloting the OPERA project at 'Bouygues Immobilier' acting as a PMO. He also led projects in BNP Paribas, leading teams and investments toward futuristic goals. In many missions and project followed by Mr. Imad, he demonstrated a great integrity and professionalism touching various industries and sectors. The last one took place at Swiss life group where he created a project management chart with an international dimension.