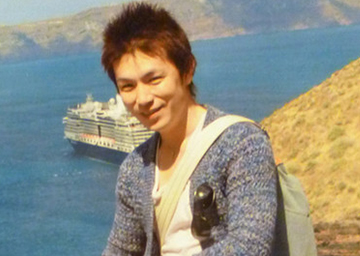 Daisuke Shimakura
Athlete and Representative Director for cheerleading team for kids
ALL STAR CHEER
Biography
Daisuke Shimakura, once ranked #1 in Japanese octathlon, and was also all Japan endorsed bowling player as an outstanding athlete. He had been a professional model for: NIKE, Ajinomoto amino vital, Hitachi, Misawa home, Pioneer, Canon, Kobunsha.
His appearance for TV commercials for: Suntory, Mitsui Sumitomo bank, Daiei, Nissui, NTT docomo Kansai, WOWOW,ORIX life insurance, including a main role for "Nensho-Kei amino shiki (human pyramid, high school students version)" which received 43rd ACC grand-prix Minister of Internal Affairs and Communications Award. He has been a Representative Director for cheerleading team for kids "ALL STAR CHEER" since 2006.
Meanwhile, public regional organizations has been selecting him to teach athletes as a part of community service. Daisuke has been expanding possibilities of those children through those activities. He believes that would help them growing up finding their problems inside, and discover their solutions by themselves.
Daisuke aspires that those children can approach tasks of human beings just like SDGs multilaterally, and moving forward to brilliant future.