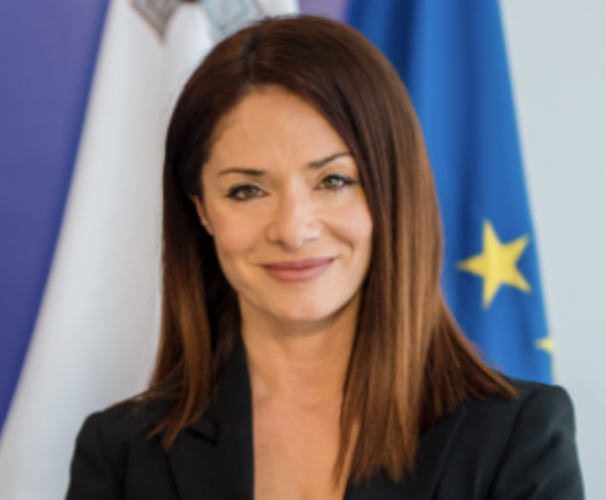 Hon. Miriam Dalli
Minister for Environment, Energy and Enterprise Malta
Miriam Dalli is a Minister, a former Vice President of the Socialists & Democrats in the European Parliament and the first woman to serve as news editor of a Maltese TV station. Together with her husband John, she has two beautiful sons, Jack and Kane.
Through her work, Miriam broke through the glass ceiling to become a role model for women and girls. Politico branded her 'a doer', a title she earned for her resilience and relentlessness.
Her passion has always driven her towards roles in which she could contribute to a better society. In the European Parliament, she focused on energy efficiency, climate change, the environment, the green and blue economy, the health sector, youths and innovation and creativity.
In 2020, she was asked by Prime Minister Robert Abela to join the national parliament. She soon became Malta's Minister for Energy, Enterprise and Sustainable Development – a portfolio created to help drive sustainability in economic growth and environmental protection.